Family Tree: Julia Ann Hoffman
---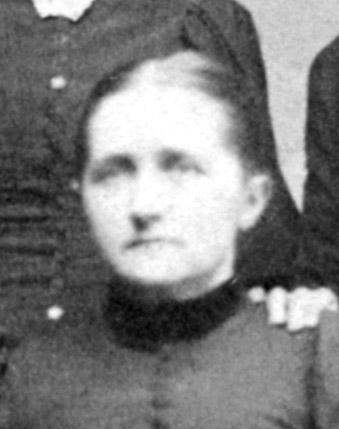 Pictures and stories of Julia Ann Hoffman

Julia Ann Hoffman was born on February 8, 1830 to John Hoffman and Elizabeth Bordner Hoffman. She married John Jacob Laudenslager and had 5 children, among them Sarah Laudenslager on January 26, 1849. Julia Ann Hoffman was the great-great-grandmother of Jane Garver Sterrett. Julia Ann Hoffman died October 10, 1893 in Gratz, Pennsylvania.

Here is an old Laudenslager family portrait done in the 1870s. Seated is the center is John Laudenslager. His daughter, Mary Laudenslager James is on the right in the back row. John Laudenslager's wife, Julia Ann Hoffman is seated next to him. In the back row are his three daughters. Directly behind John is Sarah Laudenslager. Standing on the left is Emma Laudenslager Daniels. Seated next to John Laudenslager is his son, Charles Laudenslager.

Here is the actual photo from above before retouching. 1870s photography was so neat!

Back to my family tree.
Back to my homepage.